Description of the Green Turtle
(Chelonia mydas)

Colouration*HeadLimbsCarapacePlastronWeightDistribution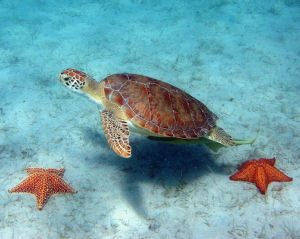 Dorsally black in hatchlings, becoming brown with radiating streaks in immatures, very variable in adults (generally brown, buff, and other earth tones; plain, streaked or spotted); underside white in hatchlings, yellowish in adults.
*source: Pritchard & Mortimier (1999)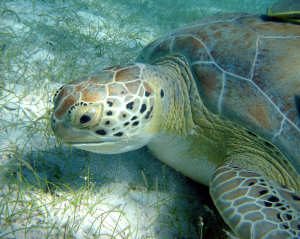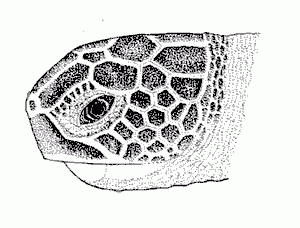 Anteriorly rounded; width to 15 cm; one pair of prefrontal scales; four pairs of postorbital scales.
Single claw on each flipper (rarely, two in some hatchlings).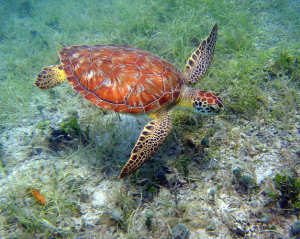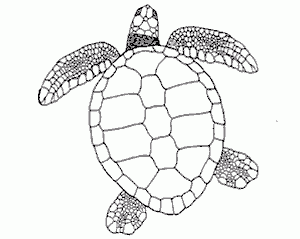 Broadly oval, margin sometimes scalloped but not serrated, and not incurved above hind limbs; four pairs of costal scutes; straight carapace length (SCL) to about 120 cm.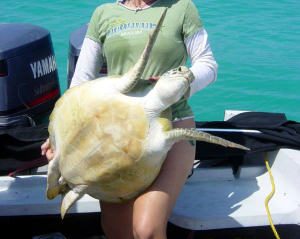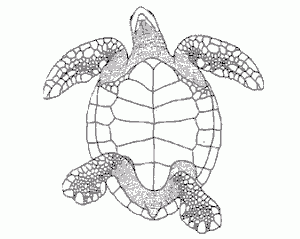 Very pale in color, typically four pairs of inframarginal scutes (without pores).
To about 230 kg in the Atlantic and western Pacific Oceans, less in the Indian Ocean and Caribbean.
All sub-tropical and tropical seas.