Description of the Hawksbill Turtle
(Eretmochelys imbricata)

Colouration*HeadLimbsCarapacePlastronWeightDistribution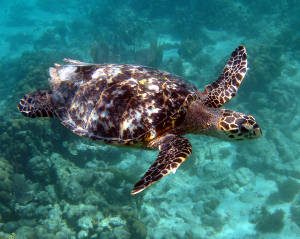 Dorsally brown (dark to light) in hatchlings, often boldly marked with amber and brown variegations in juveniles and younger adults; underside light yellow to white, sometimes with black markings (especially in Pacific specimens).
*source: Pritchard & Mortimier (1999)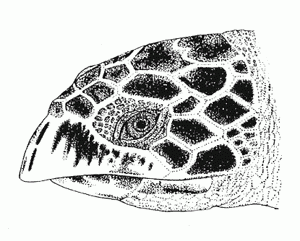 Relatively narrow; width to 12 cm; with a straight bird-like beak; two pairs of prefrontal scales.
Front flippers are medium length compared to other species; two claws on each flipper.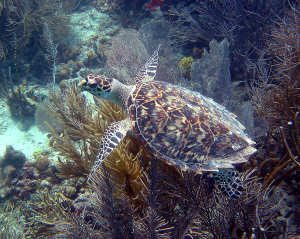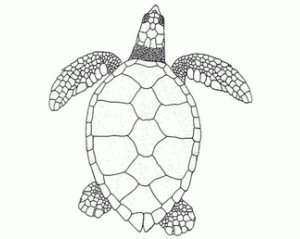 Oval, with a strongly serrated posterior margin and thick overlapping (imbricate) scutes (except in hatchlings and some adults); four pairs of costal scutes, each with a slightly "ragged" posterior border; straight carapace length (SCL) to about 90 cm.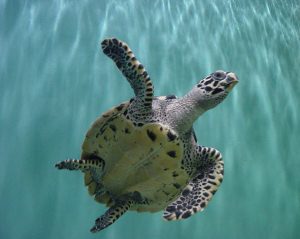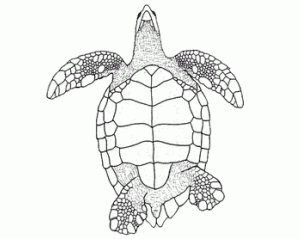 Yellow/gold in color (with dark blotches), typically four pairs of inframarginal scutes (without pores).
To about 80 kg (average about 60 kg).
All oceans, tropical waters.