Description of the Kemp's Ridley Turtle
(Lepidochelys kempii)

Colouration*HeadLimbsCarapacePlastronWeightDistribution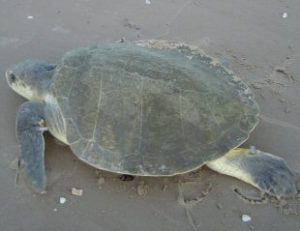 Dorsally grey in immatures, light olive-green in adults; underside white in immatures, yellow in adults.
*source: Pritchard & Mortimier (1999)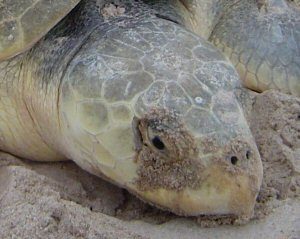 Relatively large, subtriangular with convex sides; width to 13 cm; two pairs of prefrontal scales.
Two claws on each flipper (some adults may lose the secondary claw on the front flippers).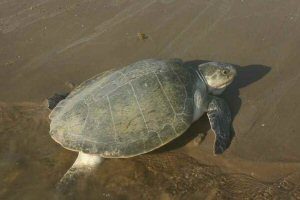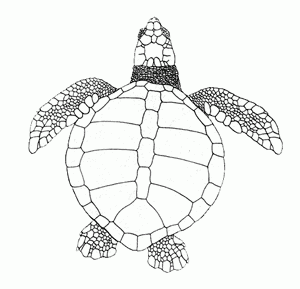 Relatively short and wide, almost circular (wider in adults than that of L. olivacea); modest marginal serration or scalloping; high vertebral projections in juveniles, but carapace smooth and low in adults; carapace scutes slightly overlapping in immatures, and non-overlapping in adults; five pairs of costal scutes; straight carapace length (SCL) to 72 cm.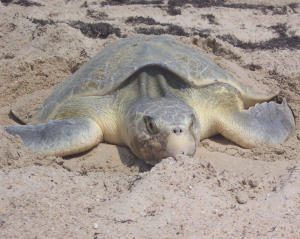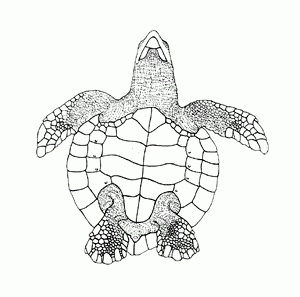 A distinct, small pore near rear margin of each of the four inframarginal scutes.
Typically 35-50 kg.
Gulf of Mexico, eastern USA, occasionally western Europe.