Description of the Olive Ridley Turtle
(Lepidochelys olivacea)

Colouration*HeadLimbsCarapacePlastronWeightDistribution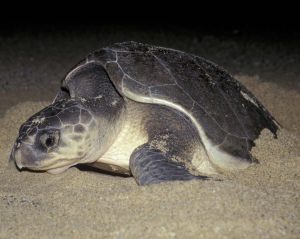 Dorsally grey in immatures, mid to dark-olive green in adults; underside white in immatures, cream-yellow in adults.
*source: Pritchard & Mortimier (1999)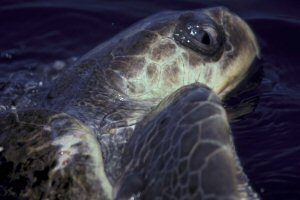 Relatively large, subtriangular with convex sides; width to 13 cm; two pairs of prefrontal scales.
Two claws on each flipper (some adults may lose the secondary claw on the front flippers).
Short and wide, but narrower and higher than in L. kempii; high vertebral projections in juveniles; carapace smooth but elevated and somewhat tectiform (tent-shaped) in adults (especially in the East Pacific); five to nine pairs of costal scutes (usually six to eight) often with asymmetrical configuration; carapace scutes slightly overlapping in juveniles, non-overlapping in adults; straight carapace length (SCL) to 72 cm.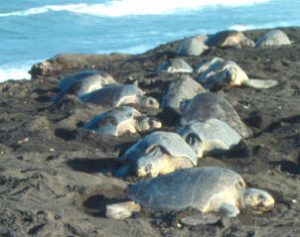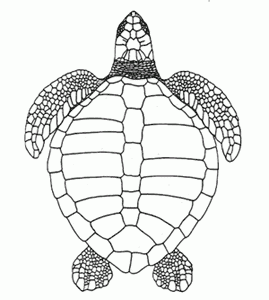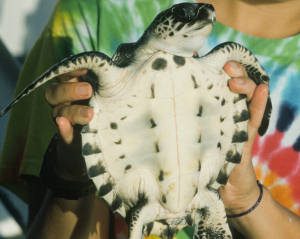 A distinct, small pore near rear margin of each of the four inframarginal scutes.
Typically 35-50 kg.
Tropical waters of Pacific, Indian and South Atlantic Ocean.